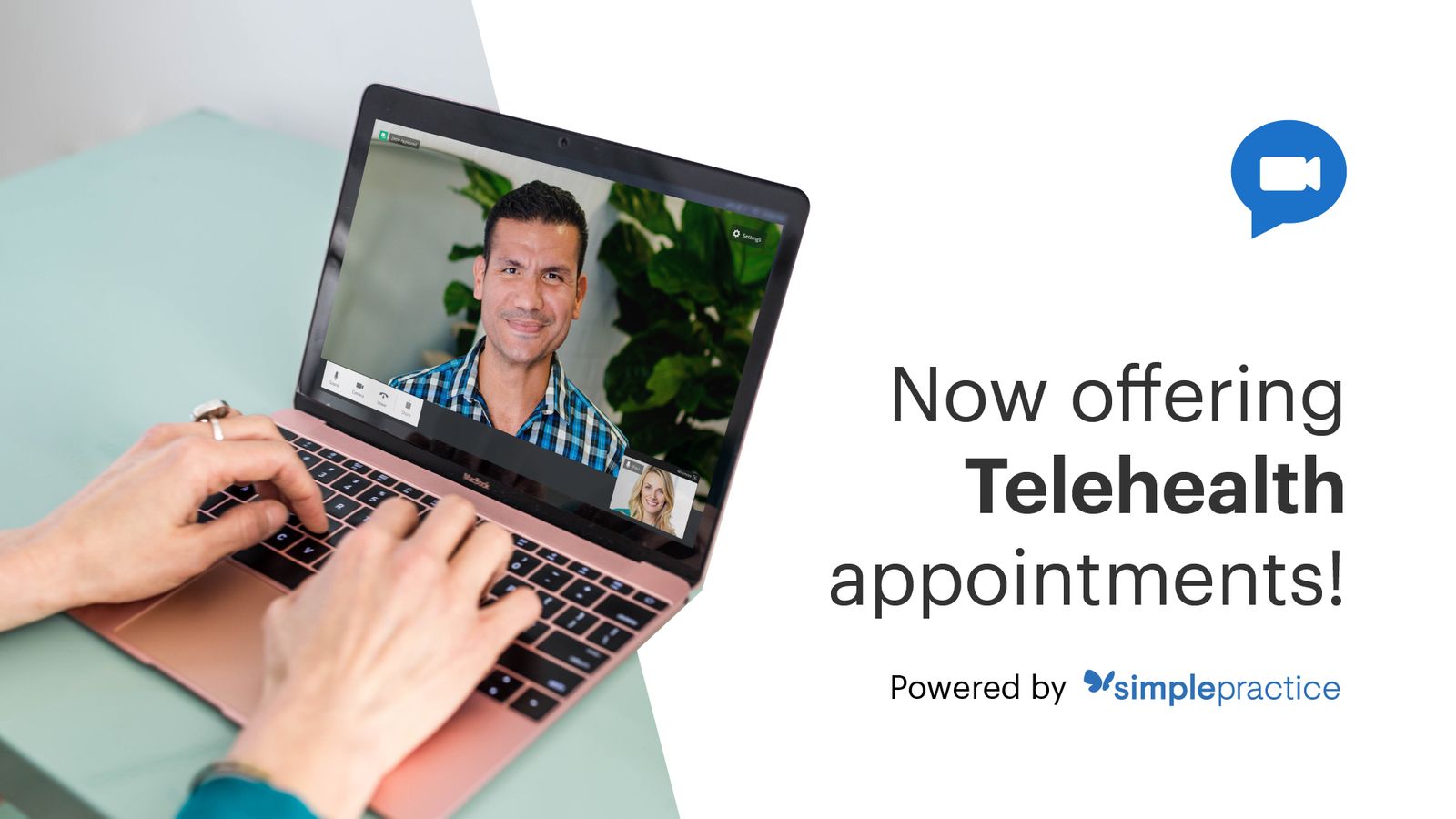 Even before COVID-19, Mindfulness Based Interventions was offering telehealth sessions, now all services (counseling and classes) are via televideo and/or email. Many insurances, including Medicaid, Medicare, and commercial plans are adjusting their policies to more broadly include telehealth services. Also, real time chat sessions are available via private pay. This can be a good option if your internet connection isn't very strong, or if anxiety or physical ailments keep you from meeting face to face.
We are accepting new private pay, Medicaid, Triwest, and EBMS clients at the moment.
We are most excited to announce that we have adjusted the Mindfulness Based Stress Reduction E Course to be 100% digital and online. During times of uncertainty and unprecedented change in our daily lives, moment to moment awareness, non judgment, and internal resources can be our most powerful ally and tool. The MBSR E Course will provide the structure and support of a class, support and feedback from an experienced teacher, and safety and flexibility of an online format. Register HERE. Not sure if MBSR is a good fit? REGISTER to receive a link to the video "What is Mindfulness Based Stress Reduction?" and a series of emails with MBSR inspired mindfulness tools you can use right away.
Current clients (those who have participated in counseling sessions with me before) can now schedule their appointments online via he Simple Practice Client Portal. It doesn't matter if we last met last week, or last year! I am available to meet with you as needed to support your development of clarity, tools, healthy connections, and fierce compassion for yourself and others. Use this link to log onto the client portal
Username is your email. Click "forgot password" if you don't remember the temporary one you used when you filled out the intake forms, or did not create your own. The "Appointment" tab is in the upper left hand corner in the Simple Practice Client Portal.