Scroll down if you are are a current client and want to schedule online.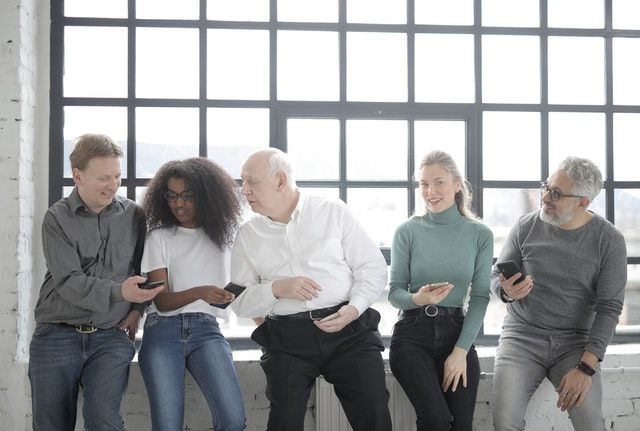 "I signed up for the MBSR E Course on a whim. I felt that it would be good for me to do it, but I didn't know what I was getting myself into exactly. Now that it's over, I realize the enormous power of the present moment, and I value my newfound ability to center down into it. This new skill is an inexhaustible resource that is easily accessible - the present is always here! I so appreciated not feeling rushed or pushed in a certain direction by the teacher, Nichole. Throughout the course she very effectively conveyed the message that we are already exactly where we need to be." EK, Artist
" I've clearly had a significant shift in my entire life focus and it feels amazing (and scary as hell, but still amazing).As it turns out, I needed this class for my own good and I was lucky enough to attend at the urging of a friend due to anxiety, anxiety, anxiety. I loved having permission to format the class in a way that worked for me and liked having options. I'm a rebellious little sh!&, especially when restricted, so having options is good. Turns out the practice works. Since taking the MBSR E Course, I have begun prioritizing self care as evidenced by scheduling therapy, seeing a doctor to address my health issues, connecting with old friends, and meditating daily. I appreciated Nichole's gentle, loving, and kind approach to teaching. "
NW, Human Resources Professional
"Performance and social anxiety thoughts and feelings were the initial problems that brought me to the course. The MBSR course is helping me to learn slowly to relax in the churn and boil, find my board, get back on my chest and not give up surfing the powerful waves toward the shore of a peaceful sands, where I can then gaze at the emotions and thoughts with a different appreciation, have compassion for myself, compare myself less to the "pros, and then head back into the wildness when called or pulled in again." AR, real estate agent
"I signed up for the MBSR LITE course due to difficulties dealing with a chronic health condition, trauma, and family challenges. This course helped me gain some very helpful tools to develop awareness around my own stress response regardless of the stress levels occurring in my life. It has given me increased peace of mind, better sleep, and a feeling of hopefulness for my future health and well being.
As long as I've known Nichole I've enjoyed and appreciated her special insight and communication style.
I've noticed that I recover from stressful events quicker, and catch myself spiraling into an overly strong stress reaction before it gets too bad. I also am much more aware of my physical sensations surrounding my stress response and my reactivity. Thanks Nichole!"
SY, self employed farmer/homesteader
"Anxiety that developed after my recent serious life-threatening health issues & my husband's heart attacks caused me to sign up. Since taking the MBSR LITE course, I am more relaxed and I am more aware of when I am judging myself. I am working on seeing the judgments more as thoughts, resulting feelings & behind them all, the beliefs I hold. I am developing a new relationship with myself and intend to keep practicing. Nichole encouraging our own physical comfortable level was a relief. Finally, the teacher's face and demeanor really exude the calmness of mindfulness practice. It's something to aspire to." Administrative Assistant
"I easily have fallen into patterns of depression and anxiety my entire life and I have found myself constantly worrying about the future. I have a pattern of having difficulty being in the moment. This tends to make my life feel out of control. Since taking the MBSR class I find myself interested in being more aware and present. I find myself to be more patient. I am also cognizant of my emotions, pleasant and unpleasant. My mind still wanders a lot which I find frustrating, and I am also finding myself more willing to be kind to myself."
LD, Nurse, Healthcare professional
"I found this course to be very helpful in problems of daily life: work stress and insomnia.
The meditation aspect of MBSR is well presented and instructed. Daily practice with this routine is one of the calmest parts of my day. I recommend this course for anyone, but especially for busy working professionals." SA, Healthcare professional
"Nichole's training was a life changing experience for me. I highly recommend her training for all members of the community."
KR, trauma survivor and active community member
"I am an MBSR graduate, and I feel the course and the concepts of mindfulness have contributed to my well-being and peace. I'm grateful for Nichole and many others for putting so much time and effort into this wonderful adventure." TR, retired psychotherapist
"We've talked a lot about how much we like the way Nichole showed us the mindfulness concepts, and how we can take this further, ourselves, as our frees up time. The past 8 weeks flew by, and although we only scratched the surface, we both learned methods of getting away from the distractions, and back to the important/immediate wonder of our lives.  And we now have volumes of material available to let us further our learning.  Thank you." JS, Project Manager
"I had the good fortune to take Nichole's MBSR course in Montrose in early 2019. Far more than just an introduction to mindfulness, it goes in-depth on many aspects and provides the tools to fashion your own mindfulness practice going forward. (And once you experience the benefits, you will want to!) The group dynamic and interaction was very helpful and illuminating. I strongly encourage anyone to take this course!"
TH, local business owner
OR
MBSR E Course HERE
Current clients (those who have participated in counseling sessions with me before) can now schedule their appointments online via he Simple Practice Client Portal. It doesn't matter if we last met last week, or last year! I am available to meet with you as needed to support your development of clarity, tools, healthy connections, and fierce compassion for yourself and others. Use this link to log onto the client portal
Username is your email. Click "forgot password" if you don't remember the temporary one you used when you filled out the intake forms, or did not create your own. The "Appointment" tab is in the upper left hand corner in the Simple Practice Client Portal.